The ad Mercedes-Benz Tourismo/52 miejsca/Powershift/ coach bus has been sold and is not included in the search!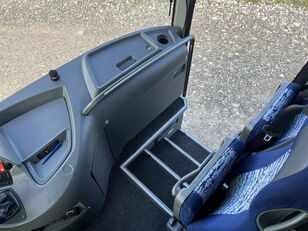 1/33
Model
Tourismo/52 miejsca/Powershift/
First registration
2013-05-03
Location
Poland
Purchase on credit is possible
Purchase by installments is possible
Cabin
Cruise control (tempomat)
Do sprzedania posiadamy elegancki i wydajny autobus Mercedes-Benz Tourismo z roku 2013. Pojazd ma przebieg 497 453 km. Z pewnością spełni wymagania nawet najbardziej wymagających przewoźników.

Cena: 445000 pln netto

Dane techniczne:

Marka: Mercedes-Benz
Model: Tourismo
Rok produkcji: 2013
Przebieg: 497 453 km
Skrzynia biegów: Powershift
Liczba miejsc: 52
Opis:

Autobus w bardzo dobrym stanie technicznym i wizualnym.
Przestronne wnętrze z 52 wygodnymi miejscami pasażerskimi, fotele z pełną regulacją.
System klimatyzacji, który zapewnia komfortowe warunki podróży.
Dbałość o regularne przeglądy i serwisowanie, co gwarantuje niezawodność.
Opony w dobrym stanie, gotowy do długich tras.
Cena i kontakt:

Cena sprzedaży jest do negocjacji. Jeśli jesteś zainteresowany lub masz pytania dotyczące tego przestronnego autobusu Mercedes-Benz Tourismo, prosimy o kontakt pod poniższym numerem telefonu. Ofertujemy najkorzystniejsze rozwiązania finansowe ( Leasing, Kredyt, Ubezpieczenie).

Telefon: +48 693-576-291

Nie przegap tej okazji, aby nabyć niezawodny i wydajny autobus Mercedes-Benz Tourismo. Idealny do przewozu pasażerów na długie trasy, wycieczki szkolne lub wynajem na specjalne okazje. Zapraszamy do kontaktu i obejrzenia pojazdu osobiście.